Earlier this week, Ubisoft announced the return of the fan-favorite event, Doktor's Curse, to Rainbow Six Siege. While veterans already know how the event works, newer players may have some confusion on how the event plays out. Well, don't be afraid any longer! In this article, we're going to tell some of the best tactics you can use to win your Doktor's Curse matches.
What Is Doktor's Curse?
For many, it was a phenomenal event that truly speaks Halloween all over the place. For some, it was a terrifying yet fun experience to play through. Doktor's Curse was originally released to Rainbow Six Siege back in 2019, accompanied by a Curse-themed Theme Park map, with a plethora of spooky bundles.
Although it may sound like a cheap cash-grab move from Ubisoft, they added a bunch of things for this new release, such as 5 new skin bundles, alongside a new Seasonal Weapon and Attachment skin called Suspicious Material.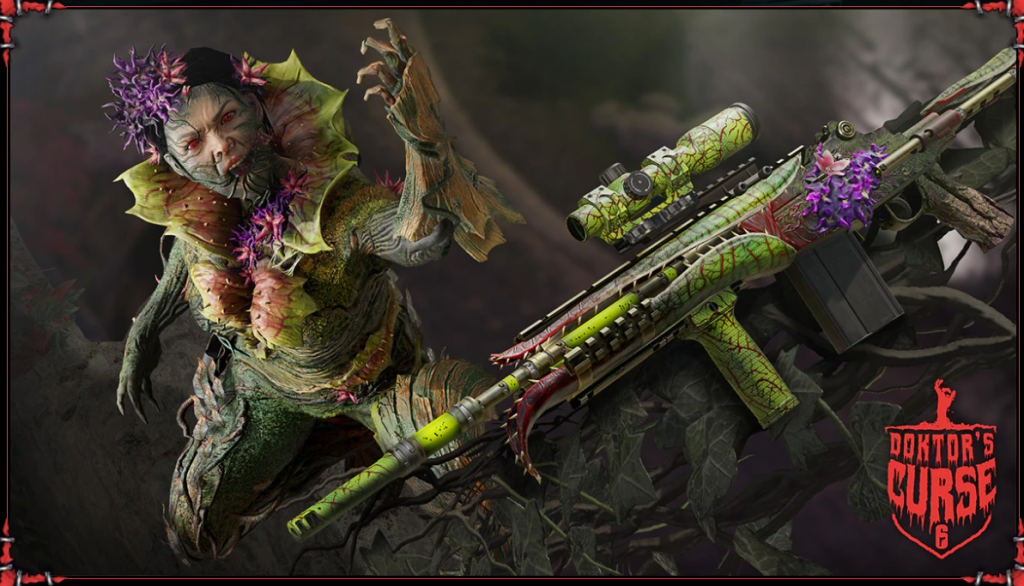 They also introduced two new operators for each side; Lion and Jackal for The Exterminators, while The Monsters receive Melusi and Aruni to bolster their ranks. These new additions will surely bring a sizeable difference from the original release.
Read More: How to Create a Guild in Wild Rift Patch 2.5 and Play GvG Mode
Be The Exterminators, Or The Monsters…They Await You…
Within the event, there are two sides just like the main game, only with some fun twists. The attacking side is now The Exterminators, who have to hunt down and eliminate the defending side, called The Monsters.
Both sides have certain tools to keep their enemies at bay. Exterminators may utilize three available tools; Stalker with his Cardiac Sensor that allows players to scan The Monsters with an upgraded range, Lurcher with the trusty Eyenox Model III that is capable to give live pings on one of The Monster's locations, and lastly, Prowler with the almighty EE-ONE-D that can locate any moving Monsters.
The Monsters, on the other hand, can't harm the attackers conventionally. Instead, Smoke, Kapkan, Frost, Lesion, Ela, Melusi, and Aruni need to utilize their traps and wits to outlive The Exterminators.
Read More: Best Twizzly Gummy Cookie Toppings Builds in Cookie Run Kingdom
Best Tactics to Win Doktor's Curse
Although the event was already released back in 2019, some newer players never got the chance to play Doktor's Curse beforehand and may have some confusion while playing the event. Well, afraid no more! Here are some pointers to win each side for the event.
The Exterminators
Don't be afraid to use your abilities. These are crucial to finding the monsters lurking around, and you should not hold back from using your abilities.
Check your surroundings! While chasing down a monster might be a fun thrill, it is advisable to keep notes of your surroundings, or you'll end up falling for their traps.
Spread out on the map. Unlike the monsters who have a better chance of grouping up, Exterminators must quickly skim through the map within a limited time, thus spreading out is a better tactic to cover more grounds in less time.
The Monsters
Try to find a room and fortify it. It may sound silly, but finding a suitable room and fortifying it with combined traps is a feasible tactic to use. It means that The Exterminators will be hesitating to try to get inside your fortified position, giving you precious time.
Make the Invisible Ability your closest ally. Pressing the G key will render you invisible, and The Exterminators can't kill you in this state. Note that a Stalker can still see you with his Cardiac Sensor.
Slow down The Exterminators with your traps. You can't kill the attackers conventionally, so you have to utilize the traps each monster brings. You can combine traps to dish out more damage, such as the Kapkan-Aruni combo which will kill any poor Exterminator chasing you.
And there you have it. We believe these pointers/tactics can give you a better edge at winning Doktor's Curse and leave the haunted castle alive. Doktor's Curse returns to Rainbow Six Siege for two weeks, starting from October 11, and will end on November 2. Rainbow Six Siege is available on PS4, PS5, Xbox Series X|S, PC, and Cloud Gaming.